Current Location : Home > Tube/Pipe Machines
HVAC Duct Machines
Wire Bending Machines
Bra Making Machines
Tube/Pipe Machines
Tank Machines
Metal Processing Machines
Motor Making Machines
Welding Machines
Battery Machines
Metal Spinning & Flanging Mach
Textile Machine
Packing & Wrapping Machines
Heat Exchange Machines
Other Machinery
Spiral Filter Core Tube Welding Machine
I Description of spiral filter core tube wedling machine
For various filters, the core tube can be spiral seam locked or spiral welded. The spiral filter core tube welding machine is specially designed for welding below perforated type filter core tubes.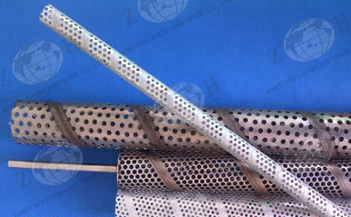 The machine adopts TIG for spiral seam welding, clean and stable.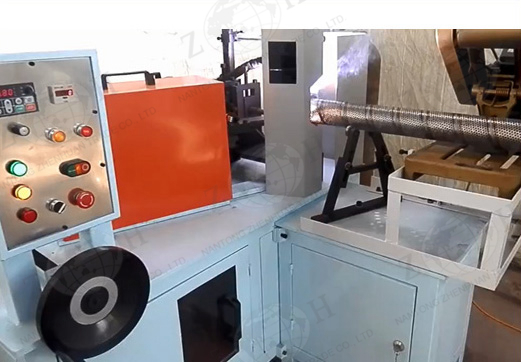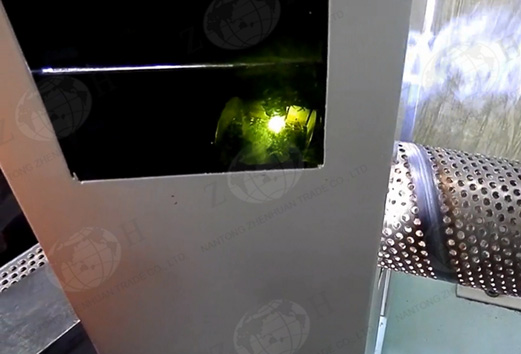 II Main technical data
| | |
| --- | --- |
| Item | Data |
| Suitable raw material | Carbon steel, stainless steel |
| Raw material thickness | 0.9-2.5mm |
| Material strip width | 30-110mm |
| Filter screen tube diameter | Φ 14-170mm |
| Main driving motor power | 0.75kW |
| Cutting motor power | 3kW |
| Welding method | TIG |
| Welding current | 300A |
| Cutting method | Saw blade stop to cut |
| Production speed | 0-4m/min |
| Main machine dimension | 1500 x 1200 x 1400mm |
| Weight | About 600kg |
Product display