Current Location : Home > Heat Exchange Machines
HVAC Duct Machines
Wire Bending Machines
Bra Making Machines
Tube/Pipe Machines
Tank Machines
Metal Processing Machines
Motor Making Machines
Welding Machines
Battery Machines
Metal Spinning & Flanging Mach
Textile Machine
Packing & Wrapping Machines
Heat Exchange Machines
Other Machinery
Radiator Fin Rolling Machine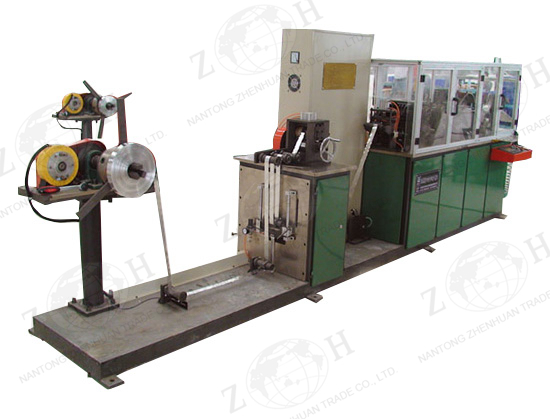 Description of radiator fin rolling machine:
This machine is special designed for forming aluminum foil coil into corrugated radiator fin continuously.
This machine has many functions such as decoiling, tensioning, feeding, automatic spraying lubricant, fin rolling, fin fixing, automatic cutting, non-material detecting, blade-blocking auto detecting, over-load automatic stopping, etc.
It is PLC control, inverter speed adjustable, servo feeding, touch screen operation, simple and convenient.

The machine adopts tooling quick changeable design for rolling different fins.
Typical aluminum fin rolled by radiator fin rolling machine:

Main technical data of radiator fin rolling machie:
Item

Data

Blank material

Aluminum alloy foil

AA4343/AA3003/AA4343

Foil thickness

0.04~0.30mm

Foil reel ID

Φ190~210mm

Foil reel OD

Φ1200mm

Finished fin

Fin height

2.0~22mm

Height tolerance

+0.03mm, - 0.01mm

Fin height levelness

Less than 0.05mm

Fin width

8~200mm

Fin pitch

1.6~6.0mm

Fin pitch tolerance

+/-0.10mm

Machine capability

Foil feeding speed

0-100m/min*

Fin rolling speed

1000-4000 corrugations per minute

Fin cutting speed

Max. 60 times per minute

Cutting tolerance

+/- 0 corrugation (on top of corrugation)

Tooling

material

Forged high speed steel (W6)

Life

120~150 million corrugations

Total motor power

4.5~7.5kW

Compressed air source

0.6MPa

Machine dimension

About 5000 x 1100 x 1800mm

Machine weight

About 3000kg
Note: This radiator fin rolling machine is in normal speed. We have high speed machine in 180m/min and super high speed machine in 280m/min.
Main configuration of radiator fin rolling machine:
-- Circuit breakers and leakage protector: Schneider from China
-- Approaching switch: Omron from Japan
-- Servo motor and driver: Delta from Taiwan
-- Inverter: Delta from Taiwan
-- PLC: Delta from Taiwan

Optional auto fin collector:
An auto fin collector is optional. It can automatically collect fins in preset pieces.
Optional radiator fin rolling machine working with automatic tube/fin collocating device: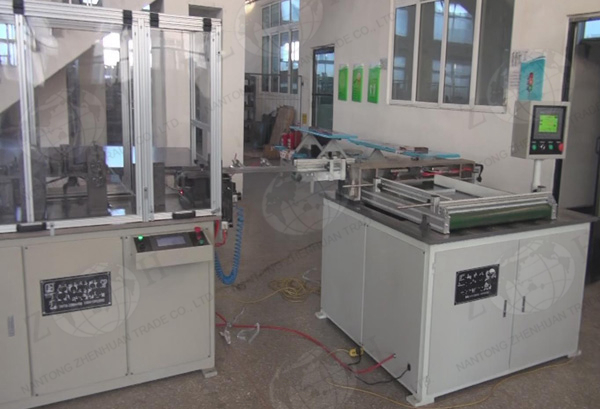 Product display