Current Location : Home > Heat Exchange Machines
HVAC Duct Machines
Wire Bending Machines
Bra Making Machines
Tube/Pipe Machines
Tank Machines
Metal Processing Machines
Motor Making Machines
Welding Machines
Battery Machines
Metal Spinning & Flanging Mach
Textile Machine
Packing & Wrapping Machines
Heat Exchange Machines
Other Machinery
Multiport Tube Cutting Machine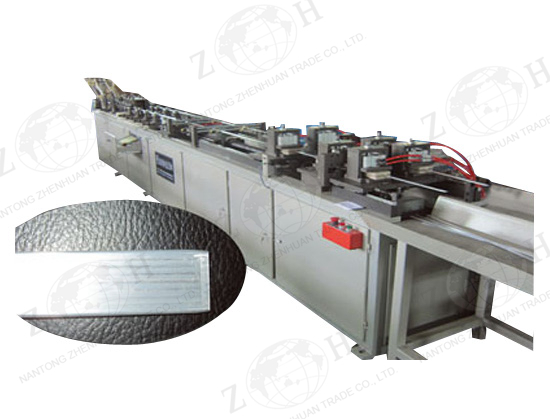 Description of multiport tube cutting machine:
Multiport tube is also called as microchannel tube, multichannel tube. PF condenser in automotive and HVAC uses multiport aluminum flat tubes. This machine is specially designed for straightening, dimpling, cutting and breaking off automatically.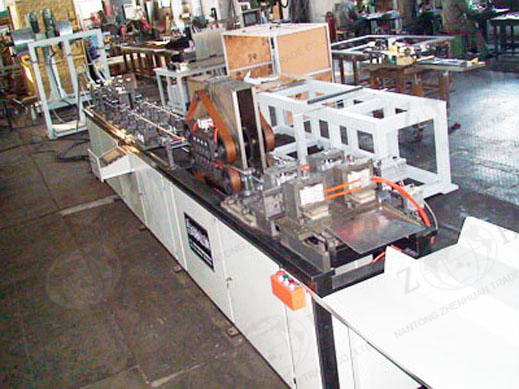 Main Features of multiport tube cutting machine:
- Servo feeding, stable and high repositioning precision
- Big-lead ball screw from THK Japan, feeding precision ≤±0.25mm
- One time cutting two pieces, high efficient
- With special stretch-breaking cutting function, less mouth shrinking rate
- PLC control, high automation – auto decoiling, auto feeding, auto cutting.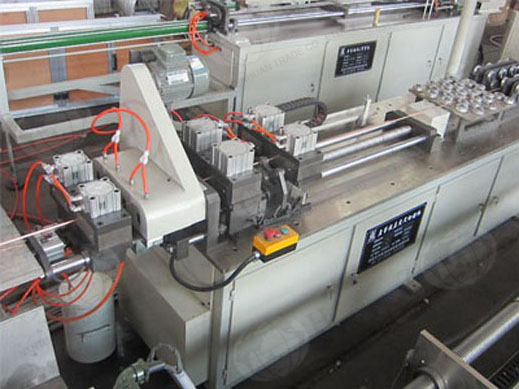 Main technical data of multiport tube cutting machine:
Item

Data

Suitable blank material

Micro multiport flat aluminum tube

Multiport tube width

16-50mm

Multiport tube thickness

1.2-3mm (1.0-3.0mm)

Aluminum coil size

Outer diameter: 1100mm
Inner diameter: 450-500mm
Height: 300-330mm
Weight: max. 300kg

Cutting pieces

2

Cutting length

Min. 100 mm, no max. limit

One-time feeding stroke

200-1000 mm

Cutting speed

60 times per minute (L=600)

Cut-to-length precision

≤ ±0.5mm

Straightening precision in width direction

±0.04 / 850mm

Straightening precision in thickness direction

±0.02 / 850mm

Duration for changing cutting blade

≤ 5min

Duration for changing tube width

≤ 15min

Total electric power

About 10.5kW

Air source

0.5-0.7MPa

Total weight

About 2800kg

Line occupation

About 17000 x 2500 x 1700mm
Note: We have another optional configuration special for tube thickness less than 1.8mm which adopts servo motor plus precision belt feeding system.

Photo of multiport flat aluminum tubes: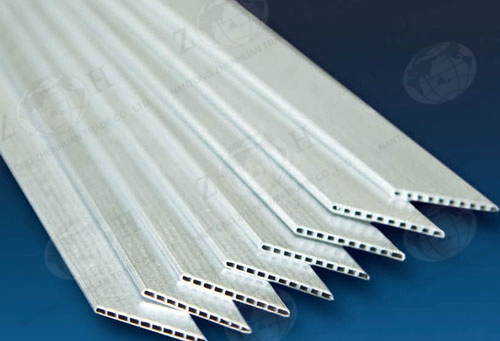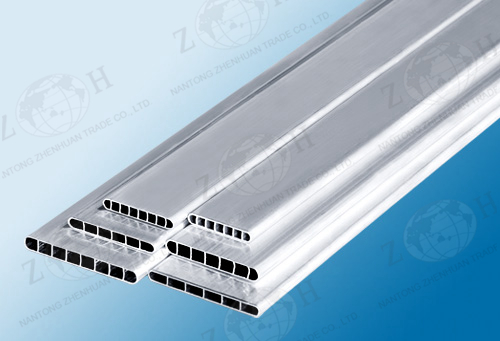 Product display