Current Location : Home > Welding Machines
HVAC Duct Machines
Wire Bending Machines
Bra Making Machines
Tube/Pipe Machines
Tank Machines
Metal Processing Machines
Motor Making Machines
Welding Machines
Battery Machines
Metal Spinning & Flanging Mach
Textile Machine
Packing & Wrapping Machines
Heat Exchange Machines
Other Machinery
Wedge Wire Cylindrical Screen Machine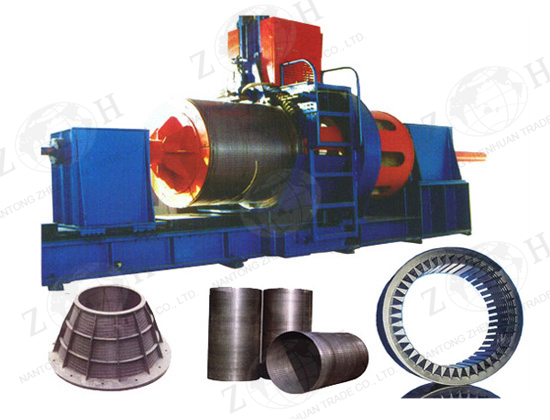 Wedge wire screens have been around for more than a century for good reason. They offer a number of critical benefits over other conventional screening options like wire mesh and perforated plate.
1) Wedge wire cylindrical screen has continuous slot, maximizing flow area and so increasing operating efficiencies and reducing downtime.
2) High strength: Precion-welded at each rod and wire intersection for superior strength.
3) Plug-resistant: with an inwardly enlarging slot, particles are far less prone to plugging as compared to plate and mesh combinations.
4) Increased production: With an continuous slot design, screen open area is maximized for reduced head loss and greater efficiency and throughput in media retention and filtration applications.
5) Wedge wire screens are highly durable, long-lasting option for critical screening tasks owing to its rigid and high-strength design.
Description of wedge wire screen machine:
Wedge wire cylindrical screen machine is just for producing above special screen tubes.
By changing different toolings, different diameter screen tubes can be produced on the same machine.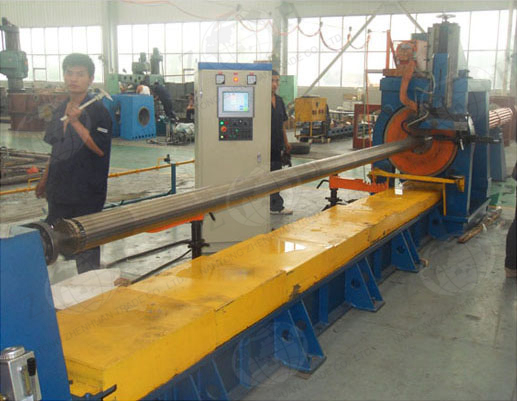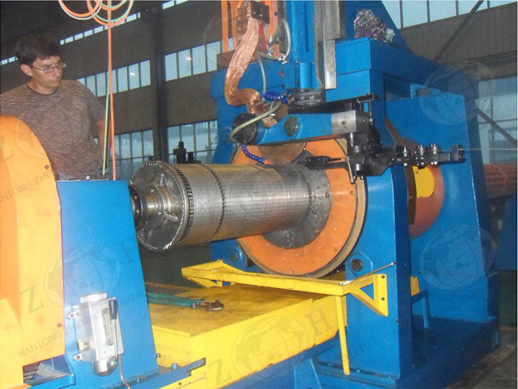 Main features of wedge wire screen machine:
-- Two-axle CNC control, servo motor drive, high welding precision;
-- Two working methods: manual & auto
-- Very strong self-diagonsing function, displaying any mis-operation alarms.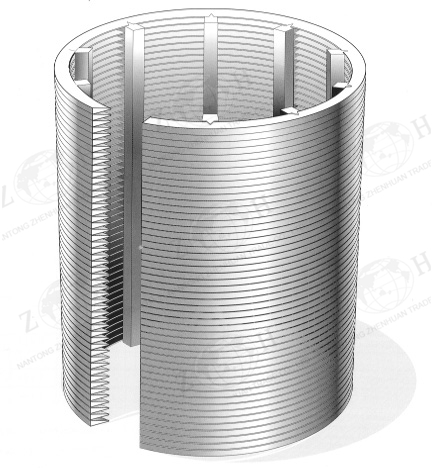 Main technical data of wedge wire screen machine:
| | |
| --- | --- |
| Item | Data |
| Suitable screen mesh pipe diameter | 60-600mm (60-1200mm) |
| Suitable screen mesh pipe length | Max. 6000mm |
| Suitable wedge wire | Stainless steel or carbon steel, diameter 1.5-5mm |
| Slot size range | 0.1-16mm |
| Welding precision | +/-0.03mm |
| Welding speed | 6-30rpm |
| Arc welding transformer power | AC200kW |
| Driving motor power | Servo motor 2kW x 3 units |
| Tool changing speed for different size | Within 30 minutes |
| Welding machine dimension | 11m x 1.4m x 2.5m |
| Welding machine weight | About 5Tons |
Product display