HVAC Duct Machines
Wire Bending Machines
Bra Making Machines
Tube/Pipe Machines
Tank Machines
Metal Processing Machines
Motor Making Machines
Welding Machines
Battery Machines
Metal Spinning & Flanging Mach
Textile Machine
Packing & Wrapping Machines
Heat Exchange Machines
Other Machinery
Cross type automatic tank welding machine
Description of tank welding machine
1) automatic tank welding machine is the automatic welding equipment work with welding power. It can be used together with welding rotator or welding positioner, and widely used in industries as boiler, ship-building, pressure vessel, petro-chemical machinery for welding of inner and outer longitudinal seams and circumferential seams.
2) automatic tank welding machine features in advanced structure, multi-function, and easy to operate, and other equipment to facilitate linkage control, which increased the production capacity and assured the quality.
3) The automatic tank welding machine consist of light, standard, and heavy type according to weight-bearing, effectively stretching and up/down stroke.
4) The automatic tank welding machine is design for four different structure type: Fixed type, fixed rotation type, fixed movable type and movable rotation type.


Main technical data for tank welding machine
1. Suitable diameter: min. 600mm
2. Suitable tank length: max. 4000mm
3. Max. tank weight: 10000kg
4. Welding method is customizable, such as: Tig, Mig, SAW and plasma welding, etc.

More photos of tank welding machine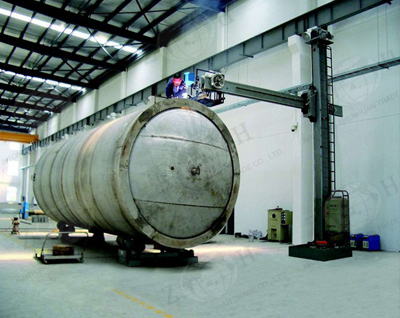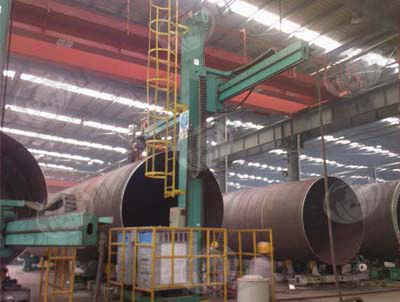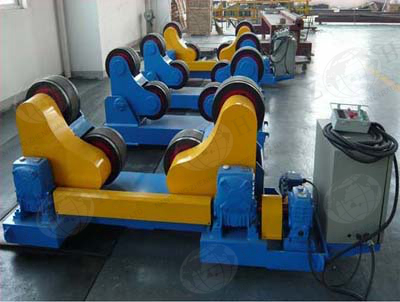 Application of tank welding machine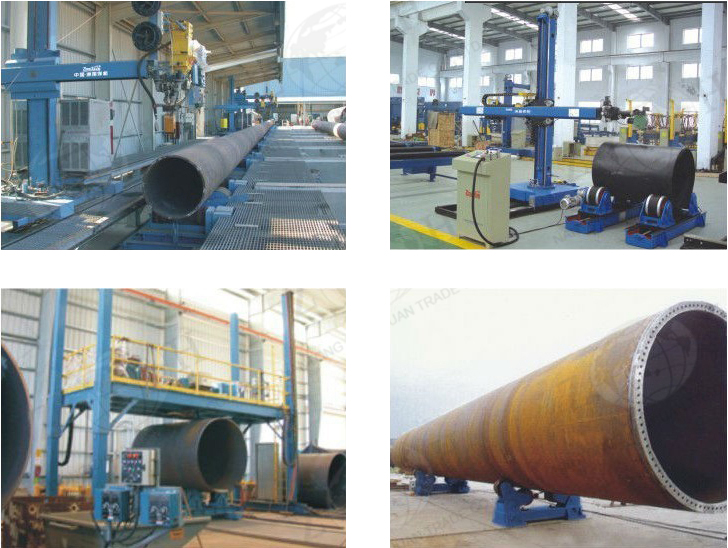 Product display