HVAC Duct Machines
Wire Bending Machines
Bra Making Machines
Tube/Pipe Machines
Tank Machines
Metal Processing Machines
Motor Making Machines
Welding Machines
Battery Machines
Metal Spinning & Flanging Mach
Textile Machine
Packing & Wrapping Machines
Heat Exchange Machines
Other Machinery
Automatic High Voltage Motor Coil winding Machine- Servo mod
Automatic High Voltage Motor Coil winding Machine- Servo model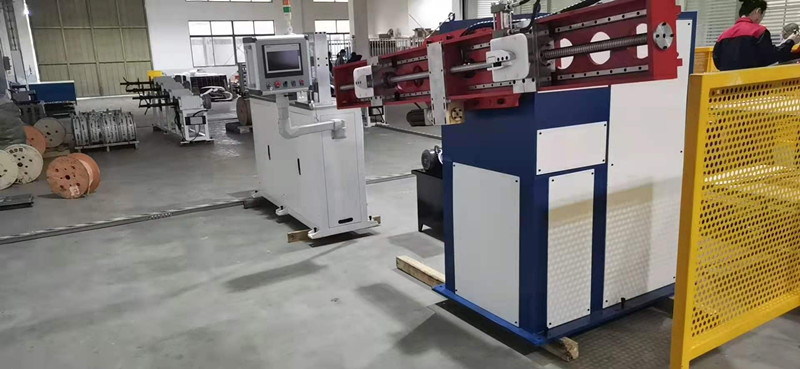 I Description of the machine
This machine is used for stator bar processing, ring-taping device, fully automatic wire rod holder, high-precision transmission and other advanced technologies. It's in common use for coils, with high production efficiency and good man-machine efficiency.
II Process
Adjust the mold size→start→run to initial state→input winding parameters→automatically feed the wire into the locking groove→fix coil riser→press start button→finish to wind→cut wire→release mould→take off coil→back to the selected initial state→press the start button to enter next coil winding cycle.
1- This machine includes winding, counting, length set and wire shearing with automatic
2- Servo system adopts integrated block system, which control rotating arm, coil size and so on.
3- The working pressure and stroke can be adjusted by the machine.
4- Easy operation, correct location, press fitting equilibrium
5- Easy inserting coil after finalized.
II Technical data
| | |
| --- | --- |
| Machine code | ZXTT-700 |
| Suitable single guide wire width | 2-10mm |
| Suitable single guide wire thickness | 1-8mm |
| Suitable total coil length | 350-2000mm |
| Suitable coil spindle pitch | 300-1800mm |
| Suitable coil section cross width | 2-24mm and 10-80mm |
| Suitable for guide wire length | 50-400mm |
| Bobbin | R10, R15,R20 |
| Pay off rack number | 4 spindles |
| Paralleling numbers for winding | 1-4 pcs |
| Distance from ground to center | 1300mm |
| Main spindle speed | 5-100rpm |
| Max. Capacity for spindle | 1400kg |
| Counting capacity for turns | 999mm |
| Damping moment for rack | 1--100N.m |
| PLC | Mitsubishi |
| Low voltage circuit breaker and AC contactor | Schneider |
| | |
| --- | --- |
| Buttons and indicator light | SANL |
| Voltage | AC 380V, 3phase, 50Hz. |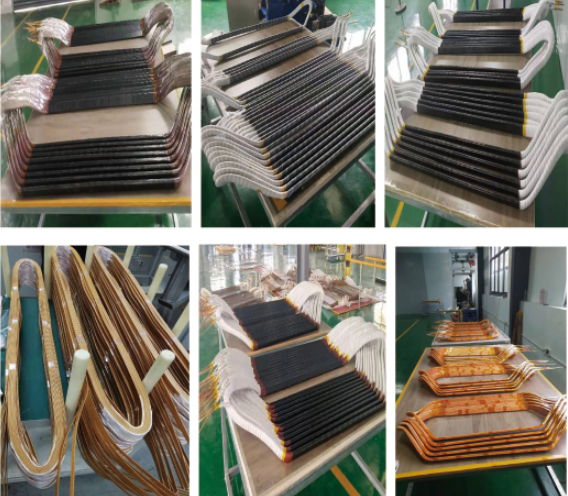 Product display