Current Location : Home > Metal Spinning & Flanging Mach
HVAC Duct Machines
Wire Bending Machines
Bra Making Machines
Tube/Pipe Machines
Tank Machines
Metal Processing Machines
Motor Making Machines
Welding Machines
Battery Machines
Metal Spinning & Flanging Mach
Textile Machine
Packing & Wrapping Machines
Heat Exchange Machines
Other Machinery
Extinguisher Cylinder Hot Spinning Machine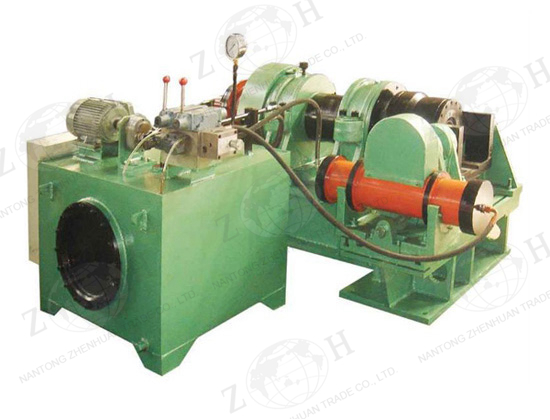 Description of extinguisher cylinder hot spinning machine:
This machine can close-in or neck-in seamless steel pipe to form a cylinder for different purpose, such as extinguisher cylinder, gas cylinder, etc.
It adopts hot spinning principle, automat hydraulic clamping and spinning, very high efficient.
By adjusting die, both closing-in and necking-in can be achieved.
The cylinders are clamped by hydraulic cylinder in tail position and such cylinder rotates simultaneously with main spindle, the process is very stable.
Main technical data of extinguisher cylinder hot spinning machine:
| | |
| --- | --- |
| Item | Data |
| Main spindle rotating speed | 300~400rpm |
| Main motor power | 15kW |
| Hydraulic station motor power | 5.5kW, 1440rpm |
| Hydraulic pressure | Max.15MPa |
| Clamping force | 120KN |
| Die pushing force | 50KN |
| Max. cylinder diameter | 108~180mm |
| Max. cylinder length | 1400mm |
| Production speed | 120~450 pieces per 8 hours shift |
| Dimension | 3400 x 1450 x 1000mm |
| Weight | About 7T |
Photo of spun extinguisher cylinders: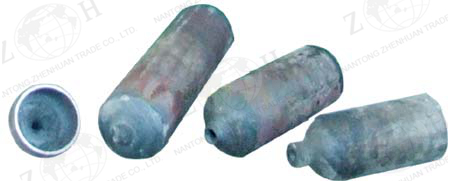 Product display